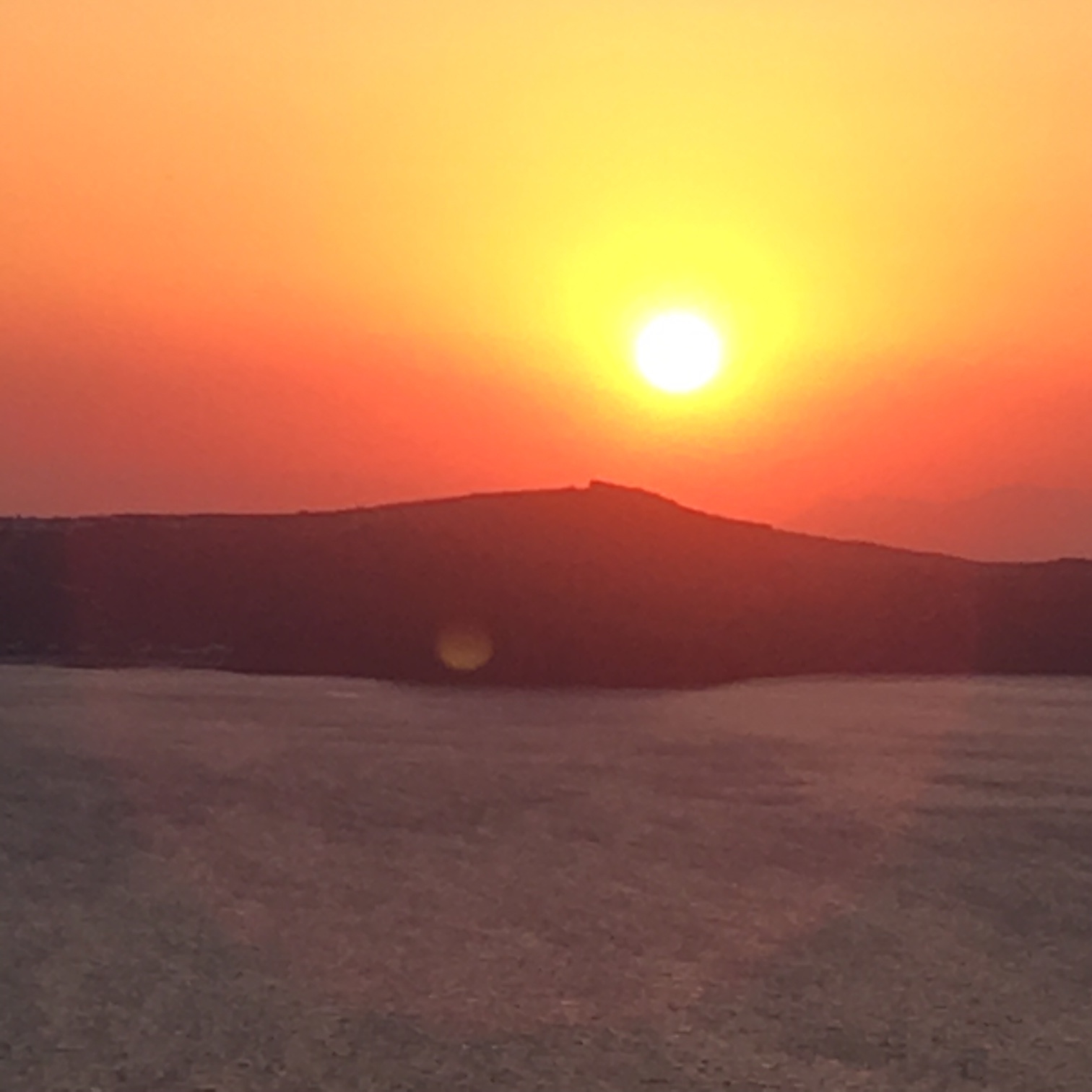 Highlights
Meeting Anna, the Dog Lady of Oia. There are lots of strays in Greece and Anna cares for the animals in Oia, Santorini. She has 37 cats and feeds them all as well as the stray dogs (I think she said there were six).
The views of and from Santorini, which were no-hyperbole breathtaking.
The blue-and-white of Mykonos.
Weirdlights
Petros the Pelican, who walks around Mykonos town like a celebrity, followed by tourist paparazzi. He's pink, which is apparently very unusual for pelicans.
Two old men fistfighting in the National Gardens in Athens. They fought for a bit, then one man shrugged, grabbed his dog's leash, and left. The other sat down on a bench and drank his coffee.
Our fancy Mykonos hotel bathroom that was outfitted with one-way mirrors and cage mesh.
Looking to plan a trip? Here are my tips – they might work for you. Live in Greece or travelled there? Add your thoughts!
Your GPS may or may not work for you. I personally believe Greece is in a magnetic dual-reality because half the time Google maps pointed me the wrong way.
Learn the Greek alphabet. At least be familiar with it to help with reading street names and other signs.
Try to buy souvenirs in Athens and not on the islands to save some money.
Go to the Acropolis and other sites early in the day to avoid crowds and sun. Also, read up ahead of time or hire a guide. The information signs at the sites are terse at best.
Use the local buses to get around Santorini. They're easy, fairly frequent and cheap.
Buy local—I found three incredible local designers. Akiramushi (Athens), HEEL Athens Lab (Mykonos) and Theta8 (Santorini).
Admire the cats walking around like they own the place.
Make sure you leave time to soak in the atmosphere by drinking lots of iced coffee, wine and Alfa beer in cafes.
Go to Atlantis bookstore in Oia, Santorini to stock up on books to read in the cafes.
Eat the pizza at Skiza in Oia, Santorini and savour the cheesy goodness while admiring the view of the Aegean and the caldera.
Save room for dessert. Baklava, gelato, vinsanto…you get the idea.